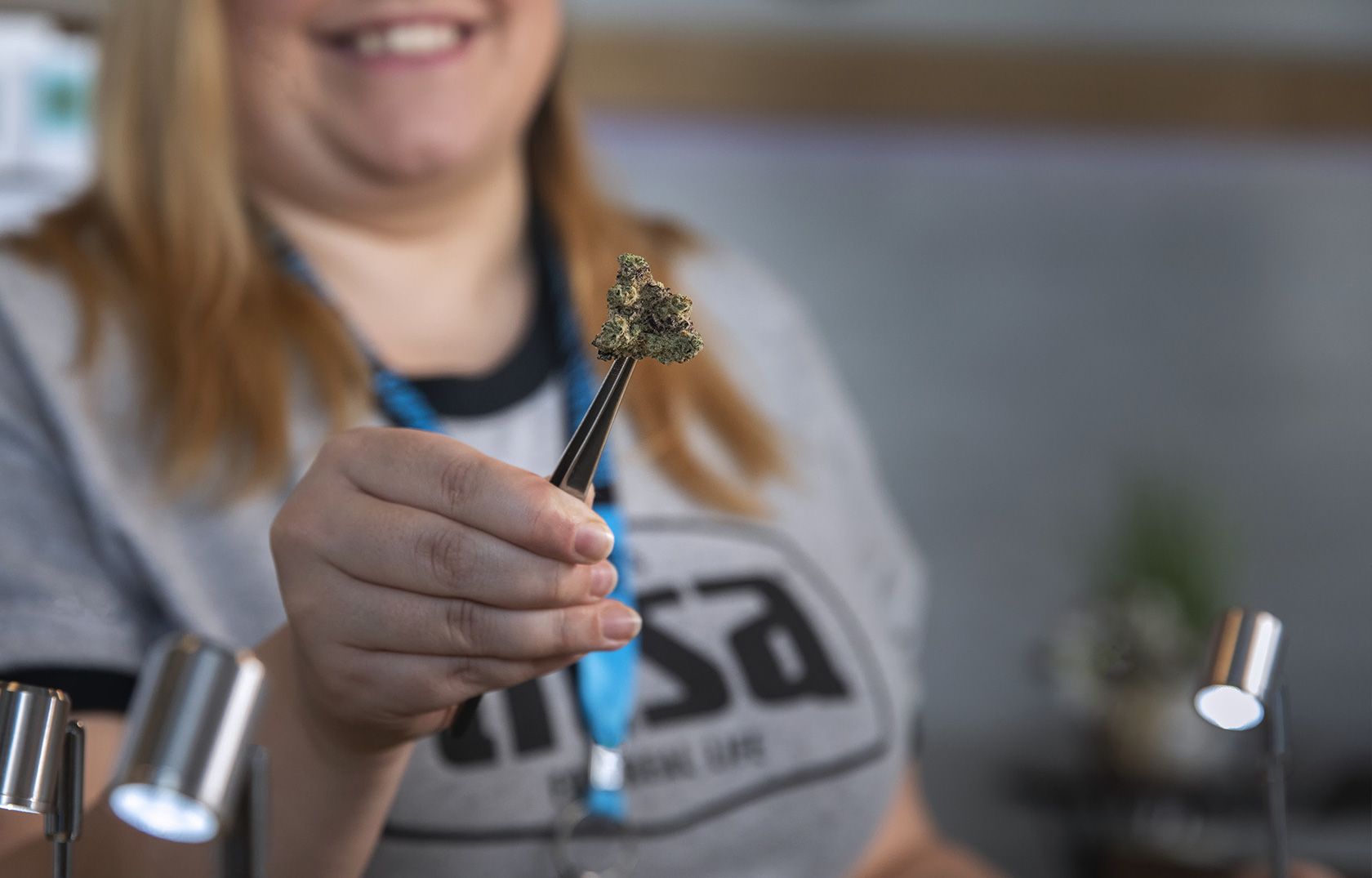 A Quick Lesson in Her-story
FROM GRASSROOTS TO HIGH PLACES
March is International Women's Month. To celebrate the occasion, we're going to take a look at some of the most prominent women in cannabis. From advocacy, to business, to lawmaking, every major development in the wide history of cannabis has a woman responsible for making it happen. Some of the most influential cannabis groups in the world are female-led. Many major decriminalization laws in the United States have been co-authored by women.
Cannabis is a fast-growing industry and it's important to look back and show some love to those that push the industry forward for everyone.
MARY JANE RATHBUN ("BROWNIE MARY")
Perhaps one of the most fitting names ever for a cannabis advocate, Mary Jane Rathbun aka "Brownie Mary" was one of the most famous cannabis advocates and activists in the '70s, '80s, and '90s.
Now you may be asking, "How do you get a name like Brownie Mary?" The answer may not surprise you. Rathbun was a hospital volunteer in San Francisco and became famous for baking and distributing cannabis brownies to AIDS patients. But, she isn't just known for her sweets. Rathbun was arrested three separate times for her actions and used this infamy to garner major national and international media attention for the medical cannabis movement. She gained so much support that the City of San Francisco eventually granted her permission to bake and distribute her brownies to AIDS patients.
In 1992, Rathbun even helped establish the first medical cannabis dispensary in the United States, the San Francisco Cannabis Buyers Club.
WANDA JAMES
Political figure, trailblazer, and industry celebrity, Wanda James is one of the most important black women of the modern cannabis movement. She is most famously known for being the first African-American woman to own a cannabis dispensary. James is the owner and founder of Simply Pure out of Denver.
James was making an impact even before Simply Pure's ribbon-cutting ceremony. She has a long career in politics and political advocacy for cannabis at high levels. She was a member of President Obama's National Finance Committee and was also on the task force that created and passed Colorado's Amendment 64, which legalized marijuana in the state.
From magazine covers to appearances on The Daily Show, Wanda James is one of the many faces of cannabis that is pushing the industry further into the future.
MEGAN AND RACHEL RAPINPOE
Many of you may recognize Megan Rapinoe from her incredible soccer career. This olympic gold medalist, national champion, and player of the year is often praised for her actions on and off the field. Megan is an outspoken advocate for numerous LGBTQ organizations. But did you know she is also a major cannabis advocate?
Megan's sister, Rachel Rapinoe is the owner and co-founder of cannabis brand Mendi. Mendi focuses primarily on CBD products for physical and mental wellness. Because of this, they have a network of professional athlete partners, Megan being their biggest advocate. Cannabis can play a major role in physical and mental recovery and the Rapinoe sisters are at the forefront of this movement. This dynamic duo are champions of both soccer and cannabis.
INSA'S OWN
While these exceptional women have been making headlines, we at Insa have our own incredible team of female leaders that are key to what we do here at Insa. We wanted to take this moment to spotlight one in particular. But, stay tuned for coming posts where we introduce others.
Lisa Black is Insa's Training and Education Coordinator. Lisa is responsible for training Insa's new hires and ensuring that all the hundreds of Insa employees are compliant with internal and external regulations. On top of all this, Lisa leads seminars and presentations to educate the public about the benefits of cannabis, trends within the industry, and what Insa can do for cannabis consumers.
One of our core principles here at Insa is the belief that education leads to de-stigmatization. The more people know about cannabis, the more comfortable they are with it. Lisa is the personification of these values and we're proud to call her a member of our Insa family!