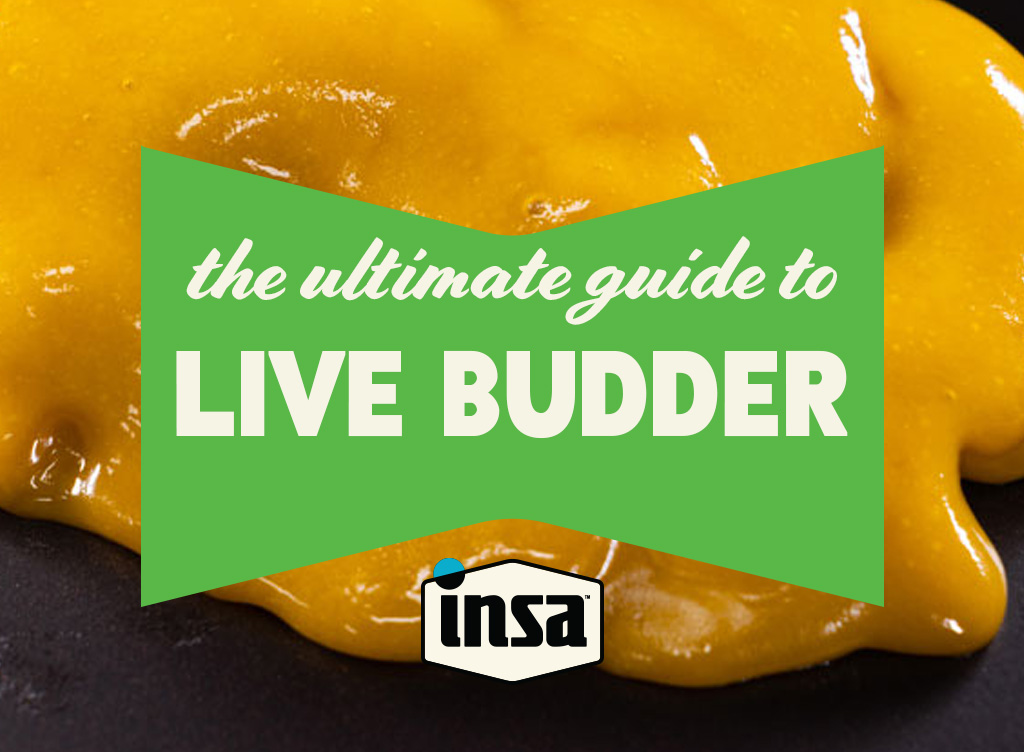 A GUIDE TO MINDFUL CONSUMPTION
In this blog post, we delve into the fascinating world of live budder concentrates, discussing their unique qualities and offering guidance on how to mindfully incorporate them into your routine.
UNDERSTANDING LIVE BUDDER CONCENTRATES:
Live budder concentrates are a form of cannabis concentrate known for their potency and exceptional flavor profiles. They are created by extracting cannabinoids and terpenes from fresh, frozen cannabis flowers, preserving the plant's natural aroma and taste. Live budder concentrates typically have a soft, butter-like consistency and a rich, vibrant color.
MINDFUL CONSUMPTION OF LIVE BUDDER CONCENTRATES:
Choose Quality Products: Prioritize high-quality live budder concentrates that are produced using clean extraction methods. Look for products with an exceptionally high terpene content.
Start Low and Slow: If you are new to live budder concentrates or have a low tolerance, it is advisable to begin with a small amount and gradually increase the dose as needed. This allows you to gauge the effects and find a comfortable level for your individual preferences.
Prepare Your Space: Create a calm and comfortable environment before using live budder concentrates. Ensure you have everything you need within reach, such as water, snacks, and any tools required for consumption. Set the intention to be fully present and engaged with the experience.
Choose an Appropriate Method: There are several methods for consuming live budder concentrates, including dabbing, vaporizing, or adding them to a joint or bowl. Each method offers a unique experience, so explore different options to find what resonates with you. Remember to research and follow the proper techniques and safety guidelines for your chosen method.
Mindful Inhalation: As you inhale the vapor or smoke, focus your attention on the sensations arising in your body. Notice the taste, texture, and the effect on your breath. Be fully present with each inhale and exhale, allowing yourself to deeply connect with the experience.
Cultivate Awareness: Pay attention to the effects of live budder concentrates on your mind, body, and emotions. Observe any changes in your thoughts, mood, or physical sensations without judgment. Practicing mindfulness during consumption helps cultivate a deeper understanding of how the concentrate interacts with your unique physiology.
Integration and Reflection: After your experience, take time to reflect on the effects and insights gained. Consider engaging in journaling or meditation to explore any lessons or revelations that arose during the session. Integrating these experiences into your daily life can support personal growth and self-awareness.
CONCLUSION:
Live budder concentrates offer a potent and flavorful cannabis experience. By approaching their consumption with mindfulness and intention, we can deepen our understanding of their effects on our mind and body. Remember to consume responsibly, respecting your limits and local laws.
The Live Budder Blog encourages the exploration of mindfulness in all aspects of life, including the use of live budder concentrates. We hope this guide has provided you with valuable insights on incorporating them into your routine with awareness and intention.